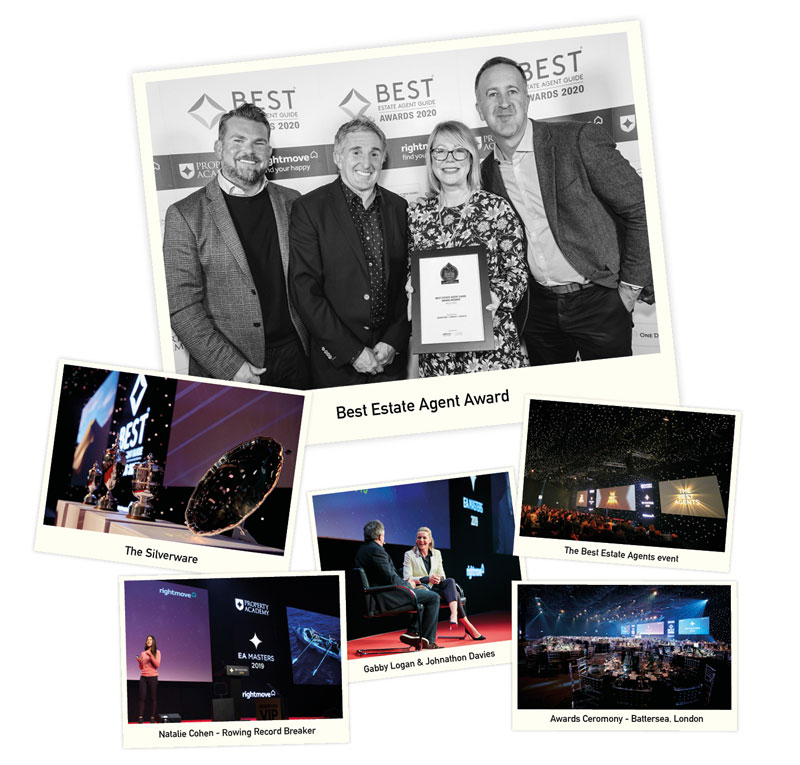 'Exceptional' Award Winners 2020, 2021, 2022 & 2023!
We have been independently identified as one of the top estate agents in the country and now feature in the Best Estate Agent Guide website - www.bestestateagentguide.co.uk
There are c.15,000 estate agents in the country and haus was among this year's award winners putting us in the top 3% of estate agents in the country.
Over 3 billion data points were analysed and 20,000 mystery shops carried out in the search of this year's top performers–the biggest assessment of any industry.
The awards are made for property marketing, results and customer service, which consumers consider to be among the most important criteria when selecting which agent to sell their property.